Family Dental Health
Dental Health is important for all family members. Regardless of age, everyone in the family is welcome at the Dental Depot. Our caring staff helps patients of all ages to be comfortable receiving dental treatment.
The American Dental Association (ADA) recommends that children visit the dentist as soon as they get their first tooth. The Dental Depot team will show the child around the office, helping him/her get used to sitting in the chair and opening his/her mouth. The main purpose of this first visit is to allow children to realize that the dentist is welcoming and fun. After this first visit, trips to the dentist should become part of the family routine.
Learn more about child dental health here.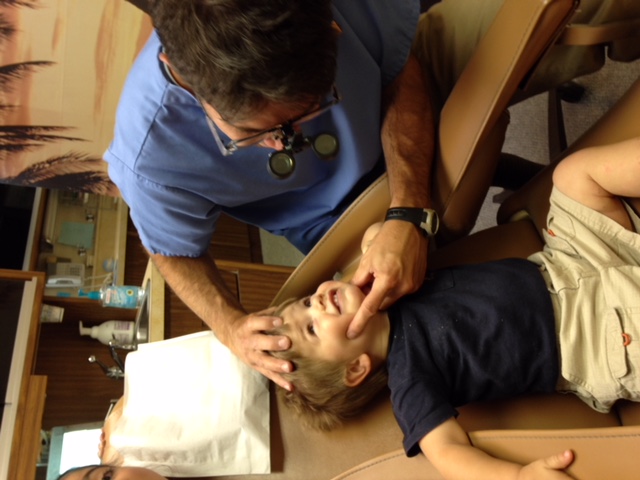 As children grow and lose their baby teeth, they must be sure to continue regular dental treatment to keep their permanent teeth healthy. Adolescents are prone to certain dental issues; on the positive side, the dentists at the Dental Depot care for the age-specific needs of teens.
Click here to learn more about dental health for adolescents/teenagers. Many patients at the Dental Depot are adults. Adults face a variety of unique dental issues and are also the ideal age for new and innovative dental treatments.
Get more information about adult dental health here.